Shiba Inu Burns Over 75% of Tokens in 24 Hours, Will the Price Rise? Investors Worried. According to a recent announcement, Shiba Inu (SHIB) has reportedly attained a burn rate of more than 75% over the past 24 hours. According to this verified evidence, 49 million SHIB tokens have been destroyed or sent to unrecoverable wallets compared to the data from Shibburn.
How Much is Shiba Worth?
The SHIB pricing remains unchanged despite the burns and rising rates in Shiba Inu. Additionally, it appears to be getting close to the crucial support level of $0.0000070.
Shiba Inu Burns Over 75% of Tokens in 24 Hours. In addition, the Shiba Inu (SHIB) market saw negative momentum over the previous 24 hours. In Shiba Inu, the highest and lowest costs were, respectively, $0.00000727 and $0.000007194. At the time of writing, SHIB was trading at $0.00000719, down 0.51% from its previous price.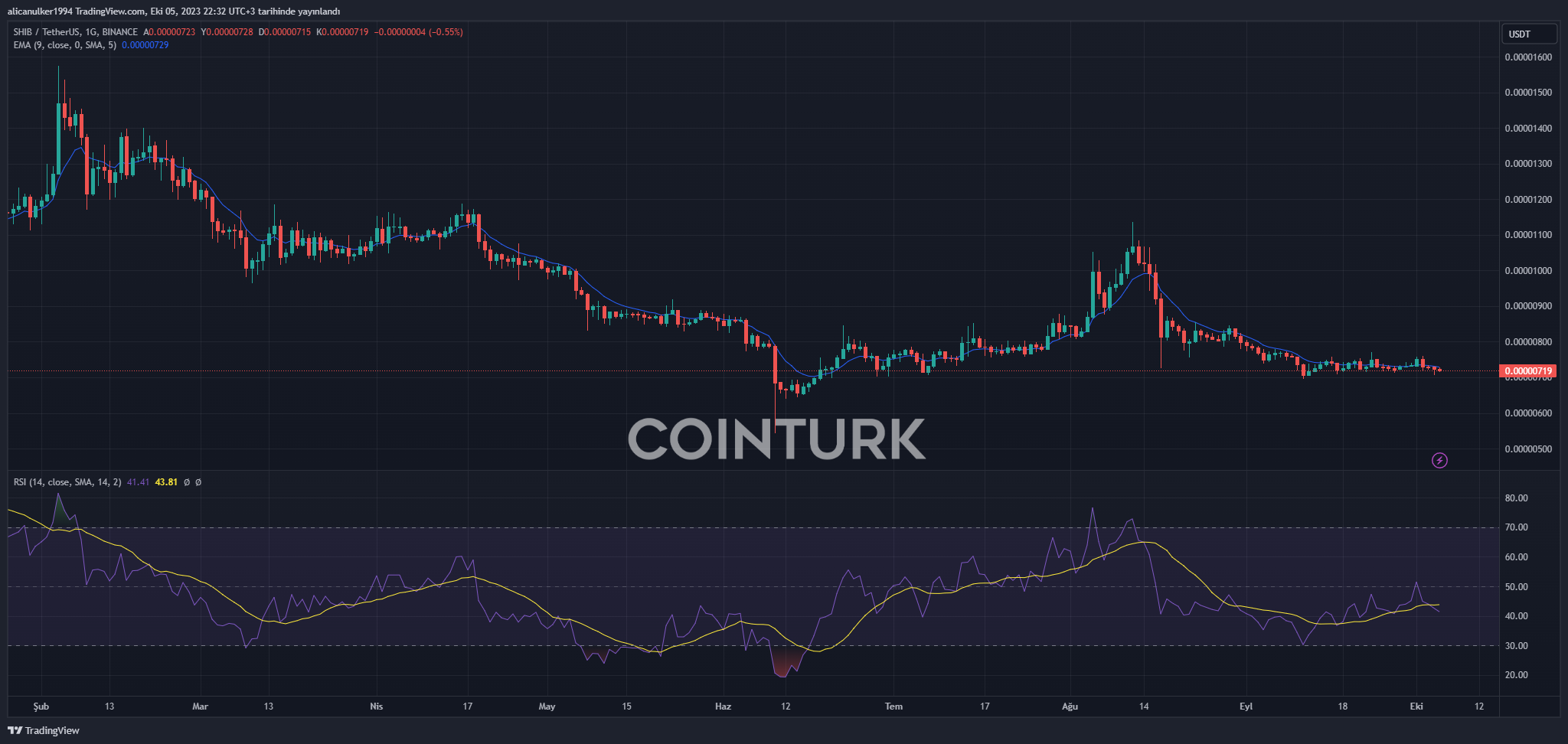 This downward trend demonstrated that sellers controlled the market. This price decline can signify a decline in investor demand and trust among SHIB investors, which might concern traders.
Shiba Coin Analysis
SHIB analysis indicates that the price is currently trading within a range. Given the circumstances, concluding that no impending clear breakout exists would be fair. Despite Bitcoin's price fluctuations exceeding $28,000, this was not reflected in the SHIB pricing.
Furthermore, the volume of SHIB tokens exchanged has not significantly changed since September. This suggests that traders and investors are approaching SHIB with caution.
The SHIB tokens' Chaikin Money Flow (CMF) value was -0.05, indicating a price and selling pressure decline. This pattern shows that selling has taken the place of buying in the market, which can decrease price.
The falling Money Flow Index (MFI) score of 48.39 confirms the selling pressure on SHIB currency.
Disclaimer: This article's material is not intended to be investment advice. Due to their extreme volatility, cryptocurrencies involve risks for investors. Therefore, they should do their research before engaging in any transactions.